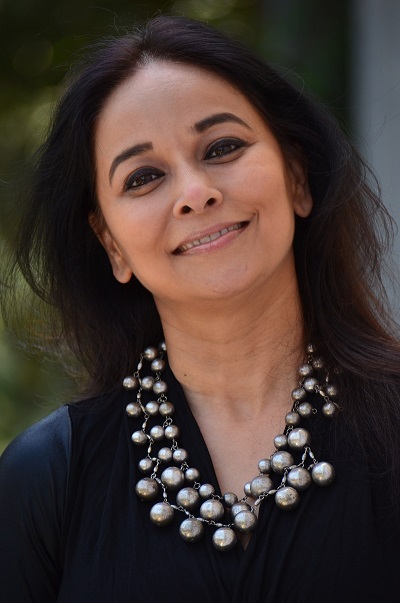 Aticka Dhandia is a Transformational Image and personal Branding Expert, TEDx Speaker, Yoga, Meditation and Wellness Coach.
Aticka Dhandia is a Transformational Image and personal Branding Expert, TEDx Speaker, Yoga, Meditation and Wellness Coach.
On one hand she works with the outer image / appearance of a person and being an expert at the art and science of Image Management she is passionate about helping her clients project an Influential, charismatic and stylish Image in their personal and professional lives.

On the other side of the spectrum lies her skill in understanding the human mind and teaching people the art of being happy, balanced and energetic. In line with her passion and concurrent to her image building enterprise, Aticka serves as a international faculty member and Director training for the Art of Living Foundation (AOLF),one of the biggest NGO's focused on humanitarian work spanning more than 155 countries. Under their impactful Programs Aticka has transformed the lives of tens of thousands of people all over the world. She has taught and trained in more than 30+ countries and done over 10,000+ hours of training

She leverages her strong track record in the field of mind management to provide individuals with a holistic sustainable solutions that incorporate image building, communications, wellness and self-care.

In addition to working individually with C-suite executives, Aticka has been a key enabler of change through her image building interventions for the middle and senior management in corporations, spanning industries like financial services, information technology, automobiles, cosmetics and luxury fashion houses. She has also been a faculty member with Image Consulting Business Institute ( ICBI ) – Delhi, Gurgaon & Jaipur and has also trained image consultants. Aticka has a Bachelor of Commerce from Delhi University.She is certified with the Image Consulting Business Institute (ICBI) and has had the privilege of being trained by the world's first Certified Image Master (CIM) from the Conselle Institute of Image Management, America. She is also a National Accredition Board for Education and Training(NABET) Accredited Train the Trainer Faculty. She carries a Diploma in Jewellery Design from the Gemological Institute of America (GIA), Santa Monica.

Aticka had been a board member of the Image Management Professional Association, India (IMPA) since 2012. She has recently been appointed as a Board Memberby the Ministry of Tourism, Government of India, driving initiatives to promote Yoga and Wellness across India and abroad

Aticka has been a constant source of inspiration to thousands of youth and adults across the world as she conducts empowerment programs incorporating elements of yoga, meditation, breathing techniques to manage the mind and using her Image building techniques for an appearance that is authentic, appropriate and yet attractive.

Aticka is based in Delhi and works across India, and Asia Pacific.